Our state of the art clinic features a full digital x-ray suite. We offer high frequency digital x-rays to give our clinic and surrounding clinics the best possible care in musculoskeletal assessment and treatment. This system allows convenience for all of our patients that may need an x-ray. Not every case of back pain needs an x-ray, but when it does, instant access to a high quality x-ray machine is invaluable. Our high frequency system takes some of the clearest x-rays possible. The digital system is also paired with some of the most powerful software available that allows our Urgent Care chiropractors to accurately diagnose your condition. The software creates sharper images, better clarity, and has specific tools that allow our chiropractors to help educate our patients.
Digital Convenience
Having an x-ray on site allows us to give you better care. This is especially true when it comes to fractures or significant spinal trauma that can create ligamentous injuries to the spine.
Besides neck pain, back pain, headaches, and sports injuries, we have a unique niche of treating auto accident injuries. Whiplash accidents in the PNW seems to be rampant due to the tech boom in our area which has brought an influx of congestion to our roads.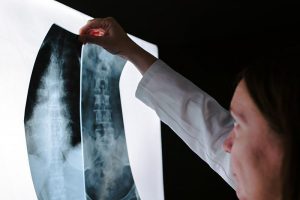 neck pain

back pain

headaches
sports injuries

auto accident injuries

Whiplash accidents